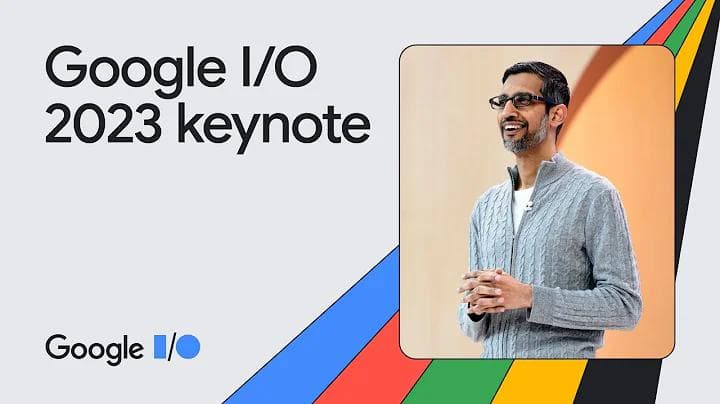 Google Keynote (Google I/O '23)
May 11, 2023
Google showed us snippets of amazing technologies they plan to ship in this year. AI of course was the subject matter as google have decided to improve all their products using artificial intelligence.
Ugochukwu Paul
Google io Keynote 2023
Latest in tech
Note Most of the things here are not yet live .
Gmail
Yesterday, Google announced the addition of an AI feature called "help me write". This AI on Gmail will be able to help you write mail depending on the data you give to it.
Palm2
A whole lot of things where said about palm2 . Palm2 is an amazing AI software owned By google and here a little of it's features we were able to pickup content for :
Sec Palm
Sec Palm is meant to help cyber security experts . It will help them detect malwares and enhance security.
Med Palm
Med Palm is meant for medical professionals and is said to have features that can aid in cancer treatment , etc.
Gemini
Gemini can help you plan your events .
There's more to palm2 than we've written and we're just giving you a summary of the Major Features to keep you updated of course!
Google Deep Mind
Google Deep Mind Artificial intelligence could be one of humanity's most useful inventions. They research and build safe artificial intelligence systems.
Bard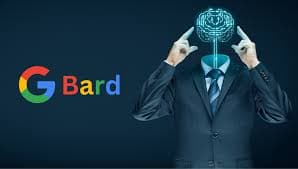 Bard is Google's own ChatGPT . It is your creative and helpful collaborator to supercharge your imagination, boost productivity, and bring ideas to life. It can generate images , show locations on google map, categorize given data to rows and columns, export content t generated to docs or sheets , generate images from your imagination, you can talk to Bard in Japanese and Korea and it's soon to support 40 languages etc .
This is not all of Bard's features but we believe with this, you know what Bard stands to do ChatGPT in the nearest Feature .
Google Search
Google search remains one of Google's most loved products and Google is determined to increase our love for Search with Ai! Search will now have an AI generated content , allow you shop , select a next step to your question, ask a follow up question , help you generate names, images etc.
Google Cloud
Google cloud has a lot of new features but we'll only be elaborating on the AI related Features.
Vertex Ai
Vertex allows you train your own AI models with lots of features including , generating images , coding solutions, chirp (converts text to speech ), Duet AI (writes code , inspects code , etc.), A3 Virtual Machine etc .
Android
Android features where based on making android more customizable and making your device look unique . Major features includes : using whatsapp on your Android watch, find my device to help you find your device using google map , Unkown tracker alerts , RCS for global messaging amongst devices of all os , make wallpaper using emoji, image wallpaper(3d), Ai generated wallpaper etc.
Google Pixels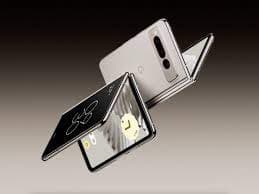 Google launched a new version of it's pixels . This devices had better cameras, long lasting batteries etc. They also launched a foldable device that allows you to use one device as a mobile device and a tablet .
Other
We where unable to get lot of contents for these but here are the little we have :
Translates videos to another language and uses same voice, tone and mouth movement.
Evaluate Images
This was made to help you evaluate if an image really exists . Google plans to make this possible by making their AI generate metatags for all images it creates and they also plan to add a water mark to the video translator .
Google Slides
generates images
Side Kick
can suggest prompts , summarize mails ,creates a note for your presentations etc.
Workspace
collaborate with Ai, help you write etc.
Project Tailwind
create study guides , generate questions from article, create glossary for writers, etc .
ARDA
An AI for doctors
Conclusion
This blogpost doesn't cover everything but, gives you a summary of the features listed on the Google Keynote 2023. One thing we know is that AI is the future and google is doing what they're known for .
Help blockroll Reach the top of the Nodo Grant List !
Techgix summarizing the latest news in tech for you!
See more
Leave a Reply
Your email address will not be published. Required fields are marked *