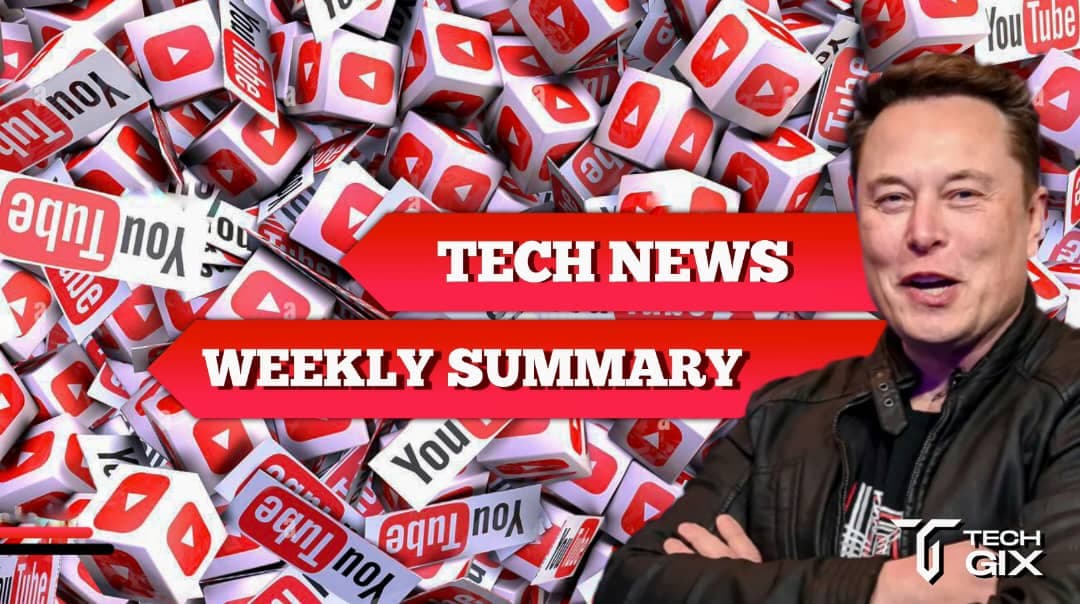 Tech News Summary From May 14th-19th
May 19, 2023
Bitcoin Nears $27,000 Mark, Prices of Most Cryptocurrencies Fall Despite Bullish Sentiment: Details || WhatsApp Chat Lock Feature for Keeping Conversations Hidden, Secure Rolling Out to iOS, Android Users || Facebook Bug That Automatically Sent Friend Requests to Other Users Resolved: Report || Elon Musk Considers Significant Tesla Investments in France; Says 'Impressed' With President Macron || Amazon Plans to Add ChatGPT-style Conversational Product Search to its Online Store || Microsoft Phone Link for iOS With iMessage, Calling Support Rolled Out to All Windows 11 Users ||Amazon says it plans to invest $12.7 billion in cloud infrastructure in India|| Zoom Invests in AI Startup Anthropic; Will Integrate AI Technology in Its Video Conferencing App || Apple Ex-Employee Charged in US for Alleged Theft of Company's Self-Driving Technology || The American Supreme Court said that it would not rule on whether YouTube could invoke a federal law that shields internet platforms from legal responsibility || Google to Delete Accounts That Are Inactive for 2 Years Starting December Over Security Threats || China's Baidu Confident Its AI Chatbot Ernie Bot Won't Make Mistakes on 'Sensitive Topics' || OpenAI Chief to Propose Mandatory License for Firms Building ChatGPT-Like Powerful AI at US Congress || AWS to Invest $12.7 Billion in Cloud Infrastructure in India by 2030 in Bid to Meet Growing Demand || YouTube Announces 30-Second Unskippable Ads for Connected TVs: All Details || Netflix Says Its $7-a-Month Ad-Supported Subscription Tier Now Has Nearly 5 Million Monthly Active Users || TikTok Users in Montana, US, File Lawsuit Seeking to Block State's Ban on App || Apple Releases iOS 16.5 With New Pride Wallpaper, Sports Tab in Apple News, More: All New Features || Elon Musk's Lawyer Accuses Microsoft of 'Unauthorised' Usage of Twitter Data || Google Agrees to Pay $39.9 Million Over Lawsuit for Misleading Location Tracking Practices || Meta Announces New Details on Data Centers for AI Projects || Instagram Could Release Text-Based App to Rival Against Twitter by June 2023: Report || WhatsApp Faces Penalty in Russia on Accusations of Failing to Delete Banned Content: Report || Pepe Coin: New Memecoin on the Block Gets Instant Rise, Elon Musk's Nudge Despite Shady Redflags || Google Announces New Accessibility Features for Android Devices: All Details ||
Latest in tech
Twitter
Meta
Amazon
Nefflix
Tiktok
Crypto
Google
Note : these latest tech news were gotten from different blogs and summarized to keep you updated!
Amazon
AWS to Invest $12.7 Billion in Cloud Infrastructure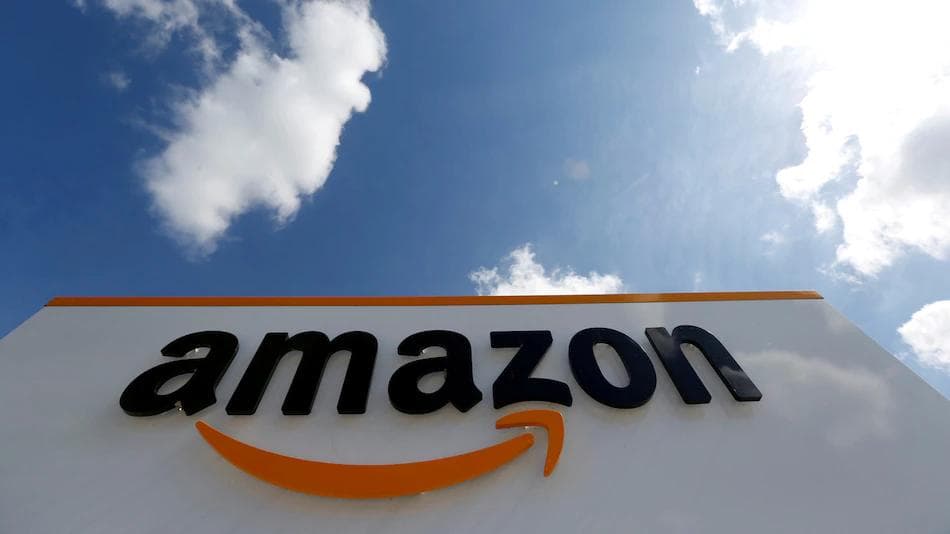 Amazon.com Inc. plans to invest $12.7 billion in cloud infrastructure in India by 2030, joining other global tech giants in betting on growth in the South Asian nation's digital economy.
The US company's cloud business, which has data centers in the Mumbai and Hyderabad regions, already invested $3.7 billion in India from 2016 to 2022, it said in a statement Thursday. The fresh outlay will include spending in construction, server computers and telecommunications infrastructure.
Global tech companies from Apple Inc. to Netflix Inc. are expanding in the world's most populous country with services such as video streaming and online retailing, while Wall Street banks and global insurers have long operated tech centers in the country. Such businesses are accelerating the growth of India's cloud-services market, which researcher IDC sees growing at an average rate of 23% a year to reach $13 billion in 2026.
To fuel its web services business, Amazon said it has trained more than 4 million people in India with cloud skills since 2017 and invested in six utility-scale renewable energy projects.
— With assistance by Saritha Rai.
Amazon Plans to Add ChatGPT-style Conversational Product Search to its Online Store
By Matt Day, Bloomberg | Updated: 16 May 2023 13:07 IST
Amazon.com plans to bring ChatGPT-style product search to its web store, rivalling efforts by Microsoft and Google to weave generative artificial intelligence into their search engines.
The e-commerce giant's ambitions appear in recent job postings reviewed by Bloomberg News. One listing seeking a senior software development engineer says the company is "reimagining Amazon Search with an interactive conversational experience" designed to help users find answers to questions, compare products and receive personalised suggestions.
"We're looking for the best and brightest across Amazon to help us realise and deliver this vision to our customers right away," the company said in the listing, which was posted on its jobs board last month. "This will be a once in a generation transformation for Search."
Artificial Intelligence
Zoom Invests in AI Startup Anthropic; Will Integrate AI Technology in Its Video Conferencing App
Zom Video Communications said on Tuesday it has invested an undisclosed sum in Anthropic and will integrate the artificial intelligence start-up's technology into its video-conferencing platform.
The move marks the latest effort by Zoom to spruce up its offerings with AI as it competes against Microsoft Teams, the dominant video-conferencing tool for enterprises.
China's Baidu Confident Its AI Chatbot Ernie Bot Won't Make Mistakes on 'Sensitive Topics'
Baidu's experience in tailoring its search engine to Chinese regulatory requirements makes it confident its AI-driven chatbot won't make mistakes on "important and sensitive topics", the company said on Tuesday.
On a call with analysts, Baidu CEO Robin Li said the company was waiting for government approval before launching its ChatGPT-like Ernie bot, which Reuters tests have found refuses to answer a wide range of questions on politics, particularly those pertaining to Chinese government leaders.
"For important and sensitive topics, we have to make sure artificial intelligence will not hallucinate," Li said, using the industry term for when AI models generate outputs different from what is expected.
OpenAI Chief to Propose Mandatory License for Firms Building ChatGPT-Like Powerful AI at US Congress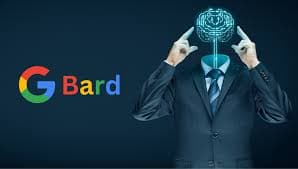 OpenAI, the startup behind ChatGPT, wants the US to consider mandating licenses for companies to develop powerful artificial intelligence like the kind underpinning its chatbot, its chief executive plans to tell Congress on Tuesday.
In his first appearance before a congressional panel, CEO Sam Altman is set to advocate licensing or registration requirements for AI with certain capabilities, his written testimony shows. That way, the US can hold companies to safety standards, for instance testing systems before their release and publishing the results.
"Regulation of AI is essential," Altman said in the prepared remarks which were seen by Reuters.
Crypto
Bitcoin Nears 27,000 Mark, Prices of Most Cryptocurrencies Fall Despite Bullish Sentiment: Details
Bitcoin price on Tuesday was $26,985 (roughly Rs. 22 lakh) on both, national as well as international exchanges, and the digital currency appears to be inching closer to recovery. With a minor loss of 0.70 percent, the world's most expensive cryptocurrency saw its price fall from $27,180 (roughly Rs. 22.3 lakh) over the last 24 hours — a drop of $195 (roughly Rs. 16,032). Ether also recorded losses like Bitcoin. ETH on Tuesday recorded a loss of 1.37 percent, as per the Gadgets 360 crypto price tracker. Ether is currently trading at $1,809 — a drop of $16 (roughly Rs. 1,315).
"BTC and ETH have been range bound. However, BTC's value is holding relatively well and is currently above its 200-week average. In parallel, Lido (LDO) upgraded to its second version on Ethereum last evening, resulting in a >7 percent price rally over the last 24 hours. Bullish sentiments seem to be gradually restoring as the crypto fear and greed index stands at 54, up four points from yesterday. The crypto-cautious investors, however, continue to observe from the sidelines," Parth Chaturvedi, Investments Lead, CoinSwitch Ventures told Gadgets 360.
Many other cryptocurrencies saw their prices fall on Tuesday, including Binance Coin, Cardano, Solana, Polygon, Polkadot, and Avalanche.
Pepe Coin: New Memecoin on the Block Gets Instant Rise, Elon Musk's Nudge Despite Shady Redflags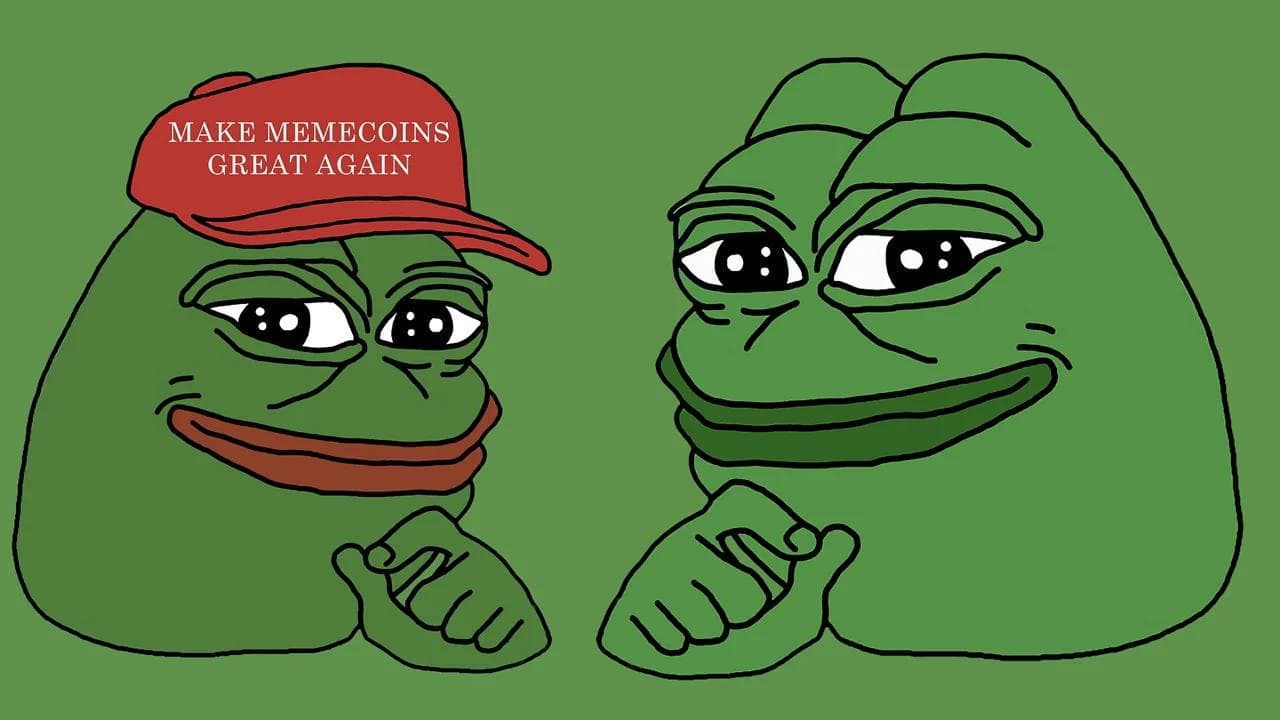 Written by Radhika Parashar, Edited by Richa Sharma | Updated: 19 May 2023 18:44 IST
Pepe Coin, a new cryptocurrency, was launched into the market in April 2023 to compete with the likes of Dogecoin and Shiba Inu. The category of cryptocurrencies that Pepe Coin and its competitors are classified under is called the memecoin category. As the name explains, memecoins are cryptocurrencies inspired by elements of memes that become to trend over time on social networking platforms. This new entrant into the memecoin space is inspired by a cartooned frog that often finds its way on popular on internet memes with expressions tailored to depict the relatable feeling behind the meme.
The Arrival and Rise of Pepe Coin
Supported on the Ethereum blockchain, Pepe Coin, also signified as the $PEPE token, debuted in the crypto market on April 16, 2023. Its release came discreetly with no shout outs from influencers or planned airdrops of free PEPE tokens to the winners of social media contests.
The developers of this coin, who remain anonymous, have put in place a 'no tax policy' on PEPE that makes it appealing to small and experimentative investors. This means investors trading in Pepe Coins will not be charged a gas fee for Pepe transactions.
The Pepe Coin ecosystem also comes with a rewarding process for long-term stakers as well as a timely mechanism for burning some reserves to maintain the desired scarcity. The token has a pre-set circulating supply of 391,790,000,000,000 tokens.
At the time of its launch in April, PEPE stepped into the trading arena at its first price of $0.000000001 (roughly Rs. 0.000000083).
In the first seventeen days of its launch, the PEPE token spiked by 7,000 percent, reportedly touching a market cap of $1.8 billion by May 5.
One month and three days after its launch, PEPE is trading at $0.000001514 (roughly Rs. 0.00013), as per CoinMarketCap as of Friday, May 19.
Interestingly however, $1.8 billion (roughly Rs. 14,890 crore) in capitalisation that Pepe Coin sat at by May 5 soon fell to its current valuation of $597.9 million (roughly Rs. 4,950 crore) as market conditions turned tumultuous amid US' economic slowdown.
Google
YouTube Announces 30-Second Unskippable Ads for Connected TVs: All Details
YouTube on Wednesday announced at its Brandcast 2023 event that it is bringing 30-second ads to YouTube Select on CTVs (connected televisions). Instead of showing two 15-second ads, users in the US will soon be shown a single, 30-second video that cannot be skipped. YouTube has also brought a new pause experience as well as NFL Sunday Ticket. The video streaming giant has also announced an increase in viewership. YouTube including YouTube TV has reached over 150 million viewers on connected TVs in the US.
In a blog post, YouTube shared highlights of its Brandcast 2023 event. YouTube says that CTV users will now see 30-second non-skippable ads instead of two 15-second consecutive advertisements. The platform said that the new change will allow YouTube Select advertisers to "use existing assets in front of the most-streamed content."
Additionally, YouTube has also announced a new feature for ads that play when viewers pause a video. With the new changes, the video will shrink and an ad will be played next to it. The ad will also come with a "Dismiss" button that will allow viewers to view the pause screen again, or they can simply hit play to resume watching the video.
The American Supreme Court said that it would not rule on whether YouTube could invoke a federal law that shields internet platforms from legal responsibility
Google to Delete Accounts That Are Inactive for 2 Years Starting December Over Security Threats
Alphabet's Google on Tuesday said it would delete accounts that had remained unused for two years starting December, in a bid to prevent security threats including hacks.
The company said that if a Google account had not been used or signed into for at least two years, it might delete the account and content across Google Workspace, which includes Gmail, Docs, Drive, Meet and Calendar, as well as YouTube and Google Photos.
The policy change only applies to personal Google Accounts and not to those for organizations like schools or businesses.
Google Agrees to Pay $39.9 Million Over Lawsuit for Misleading Location Tracking Practices
Google will pay Washington state $39.9 million (nearly Rs. 330 crore) to resolve a lawsuit accusing the Alphabet unit of misleading consumers about its location tracking practices, state Attorney General Bob Ferguson said on Thursday.
The settlement resolves claims that Google deceived people into believing they controlled how the search and advertising company collected and used their personal data.
In reality, the state said Google was able to collect and profit from that data even if consumers disabled its tracking technology on their smartphones and computers, invading consumers' privacy.
A consent decree filed on Wednesday in King County Superior Court requires Google to be more transparent about its tracking practices, and provide a more detailed "Location Technologies" webpage describing them.
Meta
WhatsApp Chat Lock Feature for Keeping Conversations Hidden, Secure Rolling Out to iOS, Android Users ||
WhatsApp has rolled out a new Chat Lock feature to help users keep their messages and conversations private and secure. While WhatsApp already provides an end-to-end encryption on the app, the new feature acts as an added layer by letting users select the conversations that they want to keep hidden from others. One can keep these conversation locked by using a passcode, fingerprint, or face unlock options. The feature has been globally launched and will be rolling out to all WhatsApp users on Android as well as iOS.
In a blog post on Monday, Meta announced that it's rolling out a new security layer for WhatsApp chats with the new 'Chat Lock' feature. According to Meta, when enabled, the feature will move locked chat threads to a different folder. Any notifications from these chats will neither show the sender's name, nor the message preview. Moreover, the media files shared in these chats will not be automatically saved in the phone's gallery.
These chats can be locked using several security options like passcode, fingerprint, or Face ID authentication. The Chat Lock feature is available on both WhatsApp for Android and iOS.
Facebook Bug That Automatically Sent Friend Requests to Other Users Resolved: Report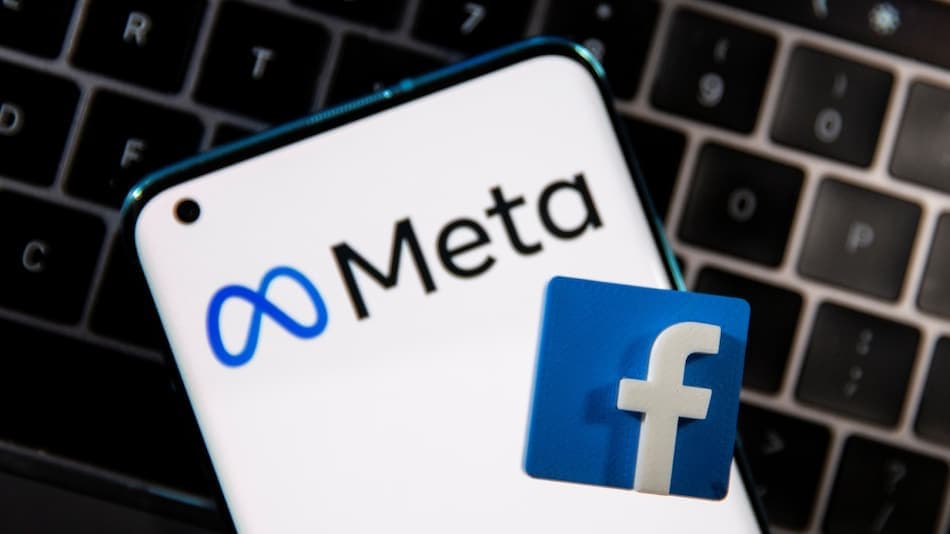 Facebook was reportedly affected by a bug that automatically sent a friend request to other users, an issue that the company says it has resolved. Users recently took to Twitter to complain that the social networking service was sending requests to users immediately upon visiting their profile. The issue was spotted by several users, weeks after the company laid off over 11,000 employees, or 13 percent of its workforce — mostly comprising engineers and adjacent tech teams in its second round of layoffs this year.
On Friday, users began complaining that Facebook was automatically sending a friend request to a user as soon as you visited their profile. Twitter user Bavid Mcjavid (@bavidmcjavid) shared a screen recording of the glitch that shows the Facebook app selecting the Add friend button without any user input, forcing the user to manually cancel the friend request.
Shortly after the glitch was detected, Majavid tweeted that the issue seemed to have been resolved. Meanwhile, Meta shared a statement with The Daily Beast, revealing that it had fixed a bug that caused the issue and apologised for the issue. 
Instagram Could Release Text-Based App to Rival Against Twitter by June 2023: Report
Meta Platforms' Instagram is planning to release a text-based app that will compete with Twitter and may debut as soon as June, Bloomberg News reported on Friday, citing people familiar with the matter.
The Facebook parent is testing the product with influencers and some creators, according to the report.
The company did not immediately respond to a Reuters request for comment.
Meta has been contacting talent agencies and celebrities to gauge their interest in trying an early version of the app, which will be integrated with Instagram, said Alex Heath in a newsletter.
WhatsApp Faces Penalty in Russia on Accusations of Failing to Delete Banned Content: Report
Messenger service WhatsApp faces a maximum fine of RUB 4 million (nearly Rs. 41 lakh) after Russia accused it of failing to delete banned content, state-owned news agency RIA reported on Friday, citing a Moscow court.
Although WhatsApp's parent company Meta Platforms was last year banned in Russia as an "extremist" organisation, the messenger app — which is widely popular in Russia — has not previously been threatened with legal proceedings for failing to remove prohibited information.
The RIA report did not specify what information WhatsApp had allegedly failed to delete. It said the administrative case was filed by communications regulator Roskomnadzor.
At the outset of its military campaign in Ukraine, Russia introduced harsh new military censorship laws under which technology companies including Google, Wikipedia and others have been fined.
Netflix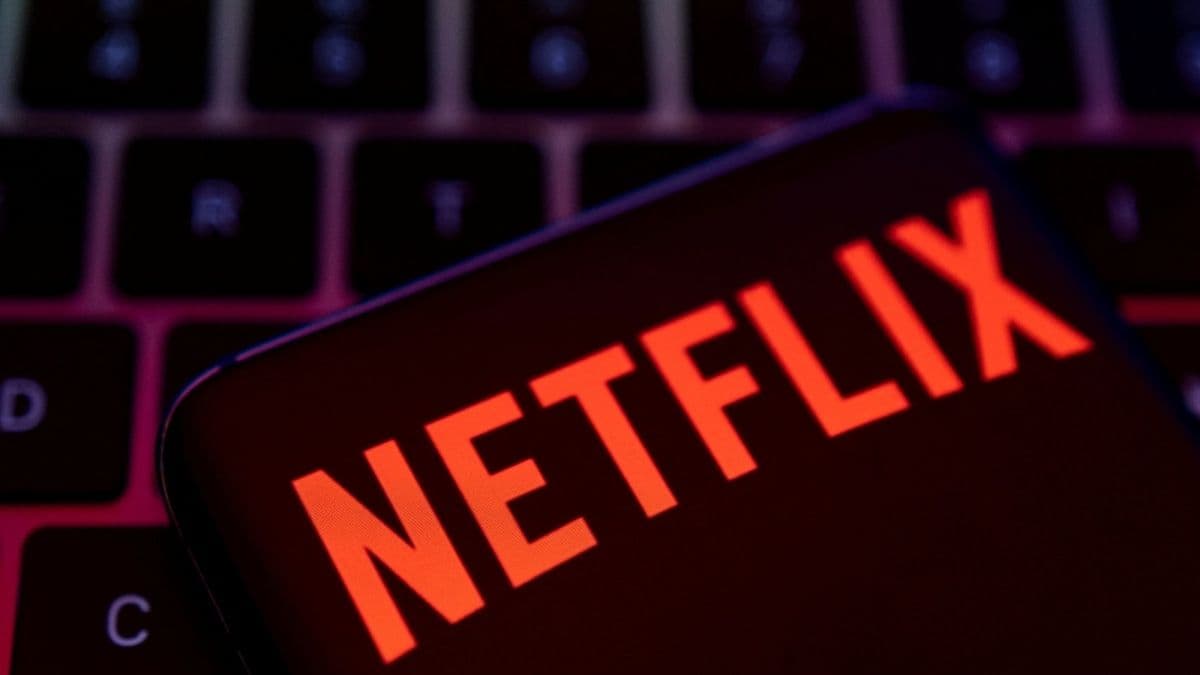 Netflix Says Its $7-a-Month Ad-Supported Subscription Tier Now Has Nearly 5 Million Monthly Active Users
Netflix's recently launched ad-supported tier reaches nearly 5 million active users per month, executives said on Wednesday in a pitch that emphasised the breadth of its programming to potential advertisers.
The streaming video pioneer launched a $7-per-month (roughly Rs. 500) option with commercials last November in 12 markets, including the US, as an alternative to ad-free plans that start at $10 (roughly Rs. 1,000) a month. It was designed to attract more customers and add a new revenue stream as competition for online viewers intensified.
On Wednesday, Netflix made its first presentation to advertisers at the annual ritual known as the upfronts, where networks aim to lock in ad commitments for upcoming shows. Walt Disney, Comcast and other companies also are vying for digital ad dollars.
Microsoft
Microsoft Phone Link for iOS With iMessage, Calling Support Rolled Out to All Windows 11 Users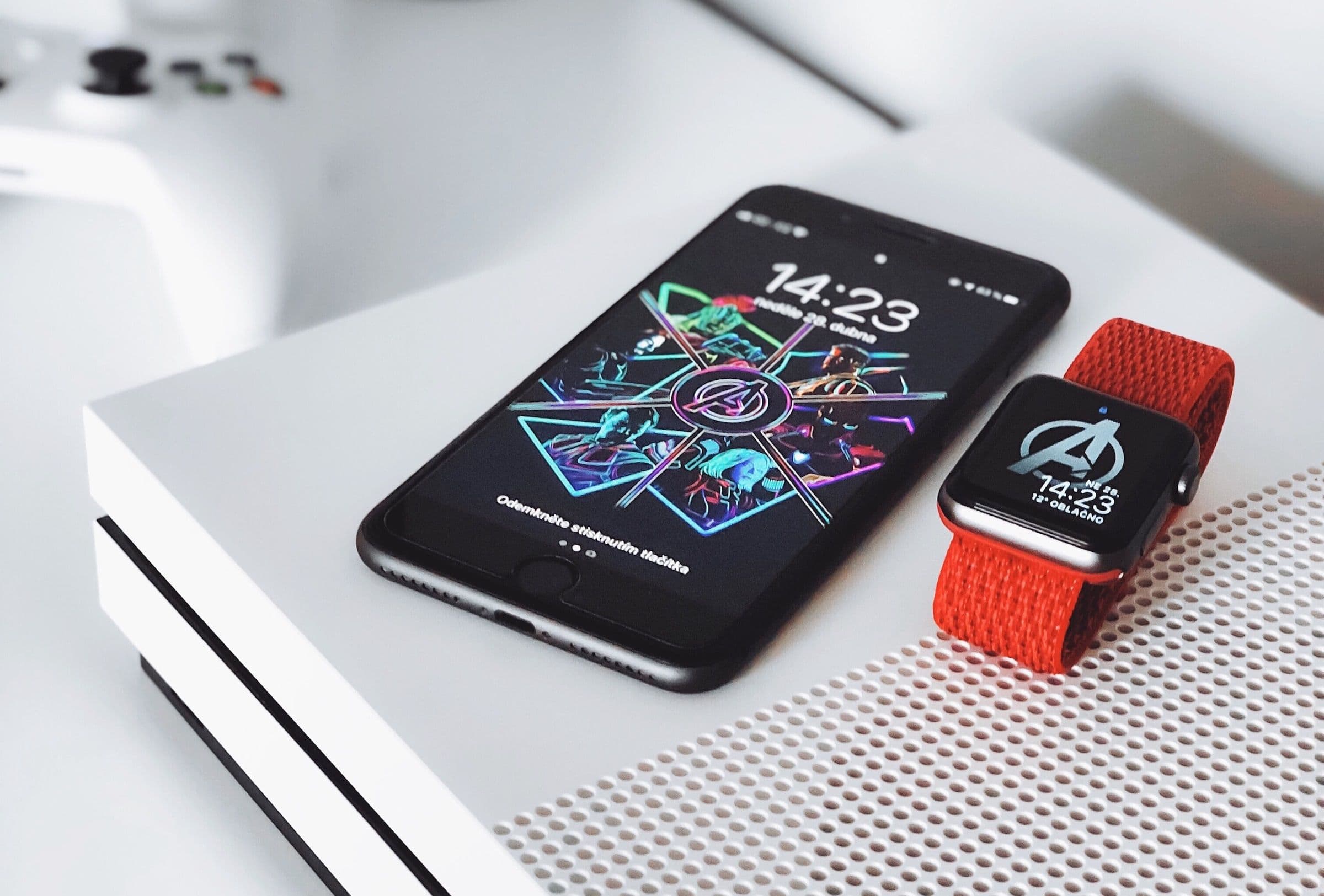 Microsoft has started rolling out the much-awaited Phone Link for iOS to Windows 11 users. The feature is already available for Android users and allows them to connect their smartphones to their PC. iPhone owners who have a PC running on Windows 11 can now link their phones to their computers. Unlike Phone Link for Android devices, the iOS version currently supports basic functionality like calls, messages, and access to contacts. It also brings iCloud Photos integration to the Windows Photos application, allowing users to see photos from their iPhones on their PC.
The company previously announced the roll out of the Photos Link app for Windows 11 last month. Microsoft revealed that the new feature is rolling out in 39 languages across 85 countries. The Phone Link for iOS app currently offers support for phone calls, sending and receiving messages via iMessage, access to contacts, and phone notifications on a Windows 11 PC.
The new iPhone integration, however, doesn't support image and video sharing or Group messaging as messaging feature is limited by iOS. It is worth noting that the Phone Link app offers deeper integration with Android phones and even allows users to "stream" some apps and control them via the desktop screen.
programming
What You Should Know About the Google Play Store Changes
With the first updates kicking in this month, Android apps should be more streamlined and lightweight. Google is also getting a greater level of control.
Google wants developers to bring their IoT apps to cars
Google is making it easier for developers to bring their Internet of Things (IoT) apps to cars.
Developers can begin building their IoT apps for cars using driving-optimised templates from the 'Android for Cars App Library'.
Apple releases Xcode 14.3 with all the latest SDKs
Apple recently warned that developers will be required to use Xcode 14.1 or later to build and submit their apps to the App Store, starting on April 25th 2023. This rule applies to new submissions and updates for existing apps in the store.
If you are a developer who still has Xcode 14.3 beta installed, it is highly recommended that you download today's official release. Apple also "highly recommends" developers update their apps to take advantage of the latest features available with iOS 16 and iPadOS 16.
Microsoft intends to launch a mobile app store
Microsoft is planning to launch a mobile app store that will compete against the App Store and Play Store.
According to Microsoft's Xbox head Phil Spencer, Microsoft will take advantage of an upcoming EU law that will break up the monopoly held by the two major smartphone platform holders.
"We want to be in a position to offer Xbox and content from both us and our third-party partners across any screen where somebody would want to play," Spencer told the FT.
"Today, we can't do that on mobile devices but we want to build towards a world that we think will be coming where those devices are opened up."
Microsoft inflates Bing Search API fees
Microsoft is introducing massive price hikes for developers using the Bing Search API.
"We periodically assess the value and pricing of our services to meet market demands and align the pricing of our products and services with customer consumption trends and preferences," wrote Microsoft.
"The new pricing model reflects more accurately the technology investments Bing continues to make to improve Search."
Dependent on your needs, some of the prices have increased tenfold: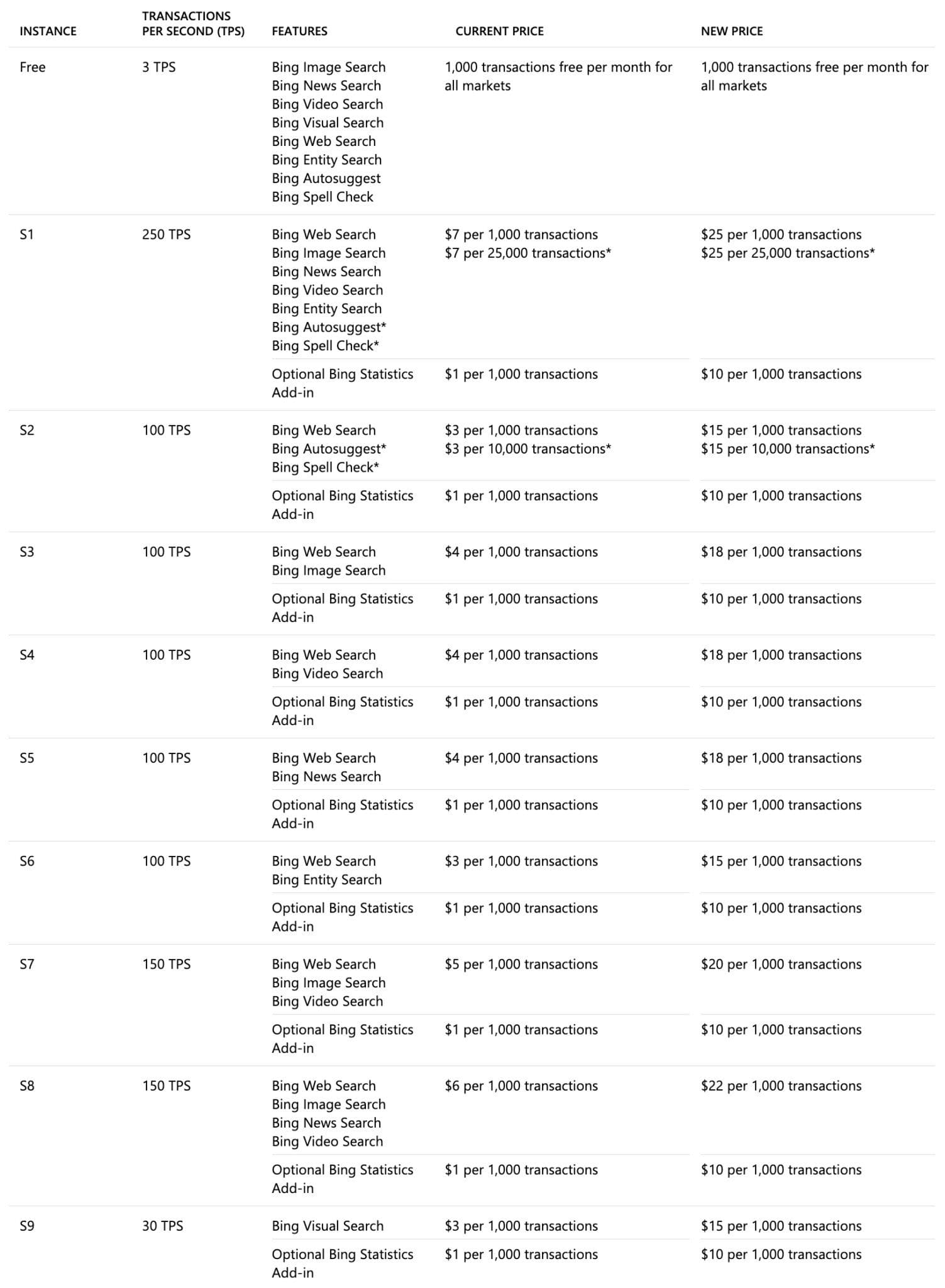 Other
Techgix summarizing the latest news in tech for you!
See more
Leave a Reply
Your email address will not be published. Required fields are marked *